Thank you for contributing to Forward Momentum Chicago!
Your special gift ensures that we continue to bring dance to children in Chicago who need it most. We are committed to reach, teach, train, and develop the whole child and need your help to continue this amazing work. Together, we can transform our community through dance.
Logan Foundation Matching Grant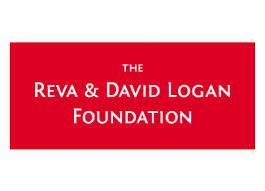 The Reva and David Logan Foundation is a Chicago-based family foundation that provides strategic grants to support social justice, the arts and investigative journalism both in Chicago and around the world.
They've issued a special matching grant challenge to FMC! Right now, your gift of $25, $100, or even $1,000 will be doubled – up to $25,000! Donate before the end of 2021 to double your gift.
Shop and Support
Use our AmazonSmile link to shop on Amazon while supporting Forward Momentum Chicago!
BECOME A SPONSOR
Please consider a sponsorship gift from any level to provide children with a dance experience where they simultaneously improve dance skills, develop physically and mentally and have FUN! You will help us ensure that our youth are provided with the resources they need to transform their lives through dance.